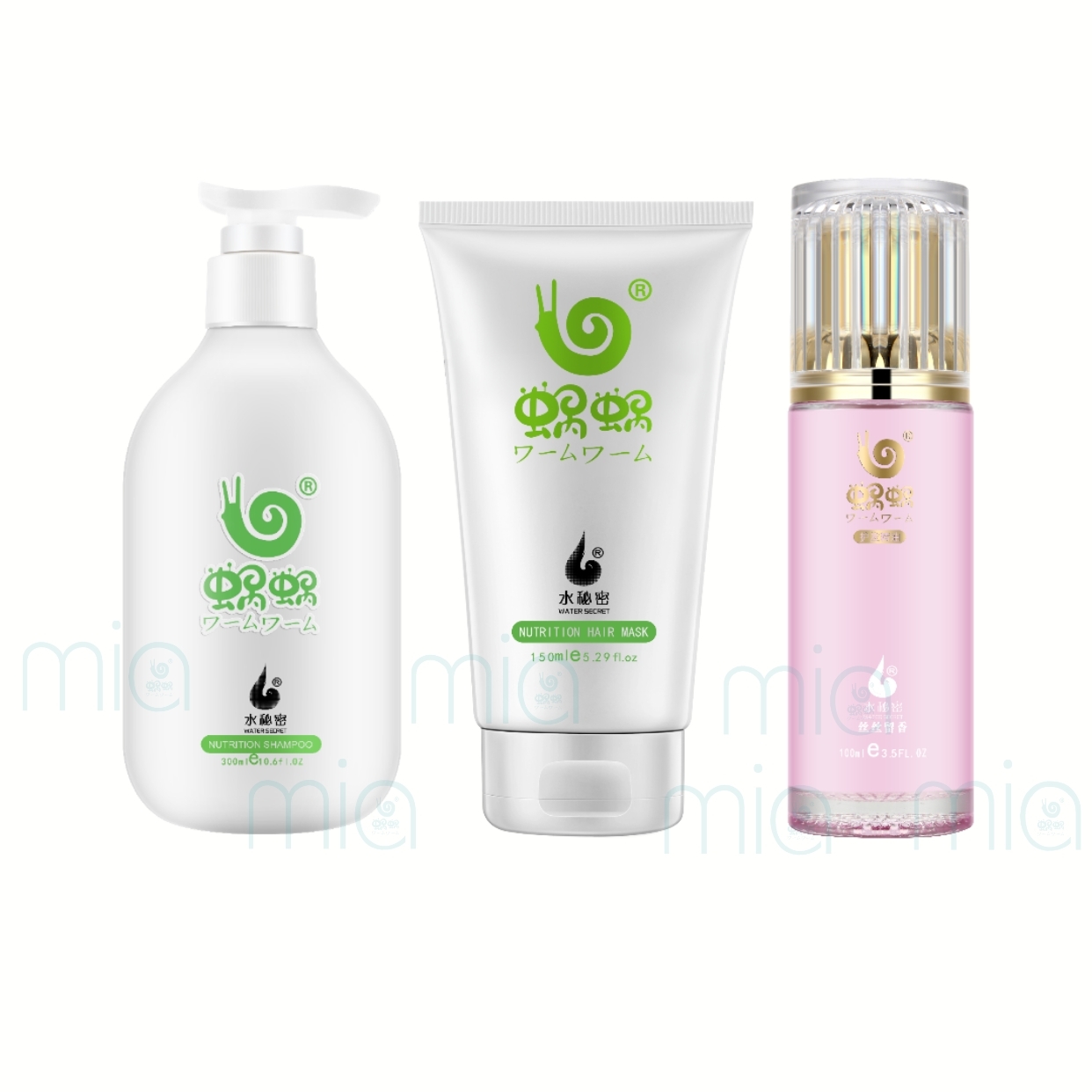 Wowo Haircare Set
Having dandruff, hair loss or dry hair issue?
Try out this shampoo, mask and essential oil, you will definitely be satisfied with the results!
Natural ingredients without additives. Concentrated and quality shampoo for all hair types.
Best shampoo and mask for maternity and confinement mummies!
Want to shower daily but worry about the old traditional? Lazy to boil herbs to shower? This is the product that will ease your concerns. Shampoo is made of pure ginger which will be what you are eating for your daily confinement meals and it could be found in your red date tea!
Aside from being a good confinement product, it also help in postpartum hair loss which will last up to 6-12 months. Start maintaining and treating your hair before it happens.

✔️ 100% safe! SGS, CE, MSDS certifications, HSA approved.
✔️ Tested & Proven.
✔️ Results guaranteed


Wowo Pure Ginger Shampoo
Natural quality without additive. No silicone/ mineral oil. No artificial colouring.
Improves scalp blood circulation
Prevents hair loss and hair breakage
Stimulates hair follicle cells to promote hair growth
Anti- dandruff
Provides oil control to inhibit bacterial growth
Wowo Hair Mask
quickly repairs dry & damaged hair
soft and silky
improves split ends
strength hair follicles
suitable for pregnant women and kids too
Coco Chanel fragrant
Wowo Essential Oil
UV Protection Can use up to 8 months per bottle
Brightens hair texture
Fizzy free
Able to withstand the heat that will cause damage to the hair
---